The relationship between Milkman and Yeppon started in the first months of 2017. Since then the two companies kept growing together, with Milkman offering time-window and same-day deliveries to Yeppon's customers, adding advanced track and trace and free rescheduling up to the last minute.




Danilo Longo, Yeppon's E-Commerce Manager, tells to our blog about the present and the future of one of Italy's biggest online marketplaces.
"Yeppon is an entirely Italian reality, born in 2011 from the will of three partners, starting with electronics and expanding to other sectors such as Home, DIY and the world of motorbikes and their spare parts. Our catalogue has more than half a million products, with earnings at €42 million in 2018 and an expected growth for 2019 of about 10%. We manage 250.000 shippings per year in Italy from three logistics hubs".




"For our delivery service we were looking for a non-traditional partner who could get to the customer's house the day after the order, in the evening too. With Milkman we found one that offers a highly customizable experience and empowers us to give a "total" customer journey, from website to delivery".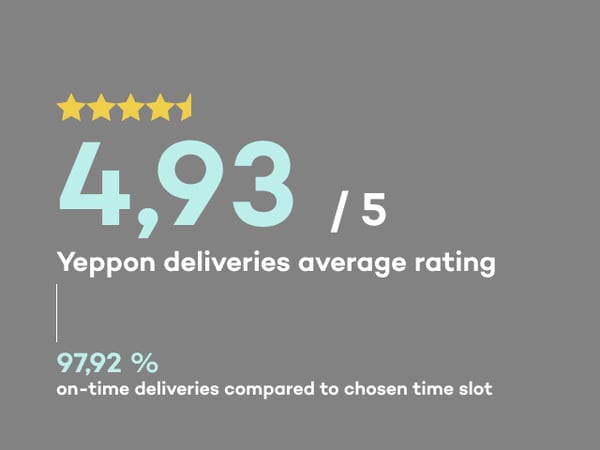 "What the customer wants is to choose the day and the hour in which to receive his/her purchase. The greatest ambition of every online shopper is to freely choose "when". We made a survey on this topic and results were pretty clear: delivery on appointment is the most wanted feature regarding the post purchase experience. From the feedbacks we receive it's easy to understand how this is not only a great comfort but also an important marketing factor. Customers love to tell that they can receive their items same-day or next-day. That should be the norm for couriers but, sadly, it's not".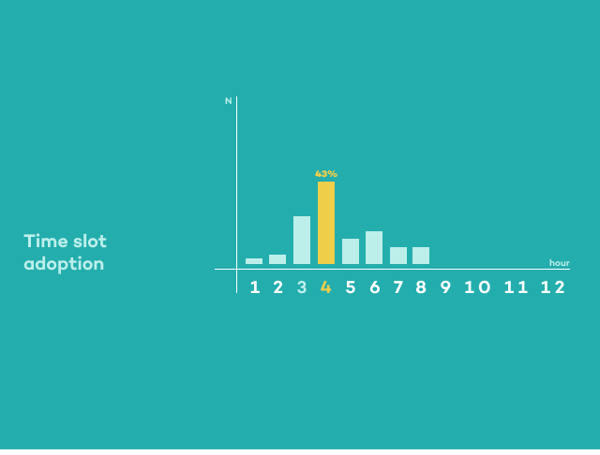 As we said, Yeppon is a marketplace that offers a very wide choice of TCG "Technical consumer goods" from blenders to video games, passing through home automation and smart-home products. According to a study conducted by the German research institute GFK, the target of this specific sector seems to be very attached to the customer's experience. More than half of respondents (53%) consider the experience crucial for the purchase. A fact that makes us think about the importance of guaranteeing the consumer a high-performance service, a true "pampering Premium" that facilitates life. Another important fact: the TCG Consumer wants a shopping experience that is accessible 24/7 and completely fluid, online as offline, always and everywhere.
A trend that the e-commerce operators have been clearly riding for a few years, relying on their availability of assortment (decisive for 33% of the interviewed public) and price competitiveness (29%). In fact, the GfK POS Tracking surveys show that the average assortment of online stores is 2.5 times greater than that of traditional retailers.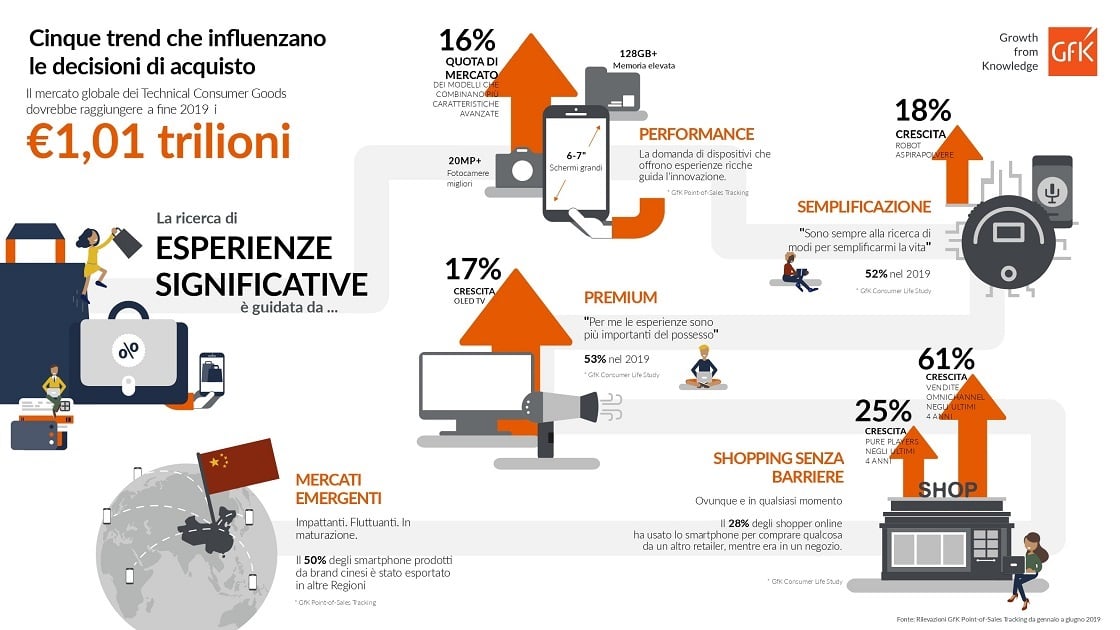 "About the future: I think returns and the options you offer to operate them will gain more and more importance. The guarantee of receiving the product in a certain hour-range will continue to be essential. I also receive many offers to implement lockers and collect points, but the data, right now, say they're marginal options, in percentage terms: the vast majority of those who buy online want to receive packages at home or at work ".
"The buying experience of our customers does not end at the time of purchase", concludes Danilo. "Whoever buys on Yeppon can count on an all-Italian customer care that works constantly alongside us. An absolute quality team able to guarantee complete assistance before and after sales".