The surge of on-demand and same-day deliveries is one of the central topics in logistics today. These highly expensive services require some very careful route planning, be it associated to forms of crowdsourced driver fleets or to regular fleets of employed drivers.
The gps technology normally associated to route planning requires the installation of a "black box" inside the van/truck and has, as everybody in the business well knows, a strong set of pros: from the possibility of monitoring "idling" and registering the engine's turn-ons and offs to a very high frequency of data transmission that lets HQ follow movements with almost real-time precision.
In the on-demand and crowdsourced era, though, "black-boxes" do have some issues adapting to fast changing, more liquid scenarios. They're a "heavy" technology operating inside a asset-light reality.
Being fixed, traditional gps' are more easily associated to properties, not persons. This is the reason why in addition to traditional GPS vehicle tracking devices Workwave has decided to launch the new gps feature of the Route Manager app, currently used by Milkman to monitor and enable deliveries in Milan, Italy.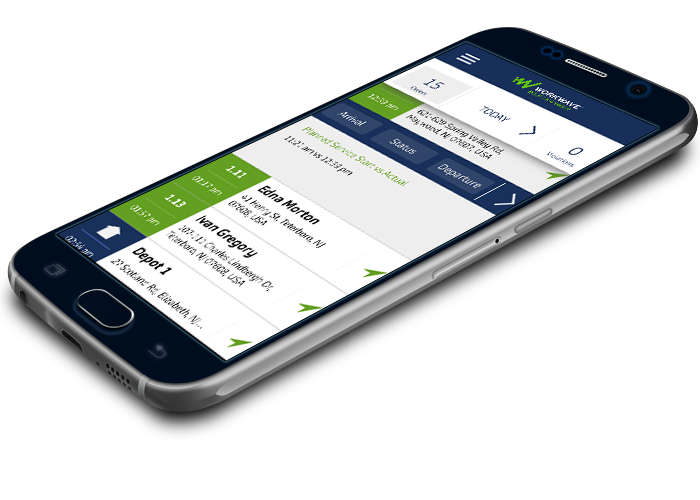 Real time position tracking, collection of data analysing the discrepancies between planning and execution, no hardware installation and a very low impact on battery life: these are priceless features when it comes to monitor third-party vehicles involved in asset-light operations. Operations that already require the use of a smartphone for information exchange, image capturing, bar-code reading, signature capturing, etc.
"Adding GPS tracking via smartphone as an option available to Route Manager's customers has been a strategic initiative": tells us Riccardo Bocci, Product Manager & Industry Strategist at WorkWave. "Many of our target customers had in fact expressed a need for tracking & tracing independent of more traditional asset-tracking scenarios. Think of contracted-out fleets, crowd-sourced drivers, or bicycles. Most drivers were already using our mobile app for capturing signatures and photos, so the decision to take advantage of the smartphone's built in GPS capability for improving real-time visibility came pretty naturally".
"Reactivity is paramount": echoes Milkman's co-founder Tommaso Baù. "We let customer's reschedule their deliveries up to the last minute and to do that we have to know the status of all orders and the position of our fleet in real time. With the new gps feature we can do that without distracting the drivers from their tasks, and more: we get precise data, useful to pinpoint and correct driver's errors, we always know when the parcel is getting close to the delivery point, so we can release proximity notifications to the customer. And if the driver goes on foot in areas of city that are forbidden to car traffic, or parks to make more than one delivery, we're with him all the way. Basically we optimize the people, not the vehicles".