"Impeccable on-time service. I appreciate the functionality of the app that through the GPS informs you of the position of the courier. Great job! "08/26/2019

The partnership between Milkman and Onlinestore is born out of adaptability and flexibility:
Onlinestore is the first e-commerce company to adopt Milkman's technological platform for a test in Milan and its province, thanks to which it delivers, through a proprietary fleet, part of its large household appliance orders.
A more agile Milkman fleet takes care of delivering products below 25kg, starting from the day following the order, including Saturdays, from 9am to 11pm, with free time slots down to just 30 minutes.
A "heavy" Milkman fleet delivers large appliances to Milan and Rome, from 8 am to 5 pm, on working days, with windows at least four hours wide.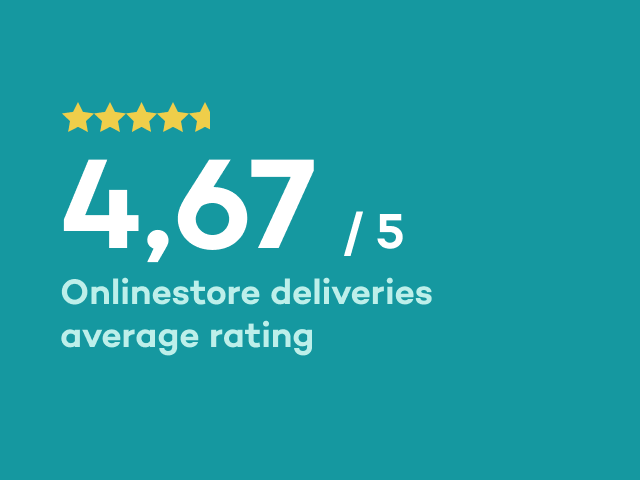 Alessandro Santoro, Onlinestore's Chief Marketing Officer, speaks about the history of the Bolzano-based company and its needs in the field of home delivery:
"Onlinestore is a solid and well-known reality throughout Italy. It was born from the will of Otto Gluderer, who opened his first store in 1988, near Bolzano, in Naturno. He was one of the first online sellers on eBay, starting in 1997. In 2001 he launched Onlinestore.it. From then on, our core business, which is large appliances, has become more and more rooted. Over the years we have become an SpA, we built our headquarters in Castelbello, opened commercial offices in Trento and expanded logistics, which were previously internalized, outsourcing them in 2018 with the Cusago hub, where the pick-up point for the Click & Collect is also located. In the last five years the company exceeded 55 million euros in turnover, with 60% coming from large appliances. To the core business we have added a series of important services: delivery to floor, free collection of used equipment, unpacking and installation, which represent an integral part of our identity".



"The need, for some years now, has been to no longer focus on competitive price only, but to guarantee personalization, both in the purchasing phase and in the delivery phase. We were able to do it thanks to you. Milkman allows a 100% customization of last-mile delivery, in terms of daily and hourly programming and great communication with the end user, fundamental for the after-sale phase".
"Milkman's most useful feature is the way you communicate, that makes for a great user experience. Looking at what the end-user requests for e-commerce are, I see a growing need to be free to schedule delivery. Milkman gives to the customer the opportunity not to miss entire afternoons or hours of leave from the office waiting at home, guaranteeing very narrow time-slots. This is fundamental. Saturday deliveries are also not to be underestimated".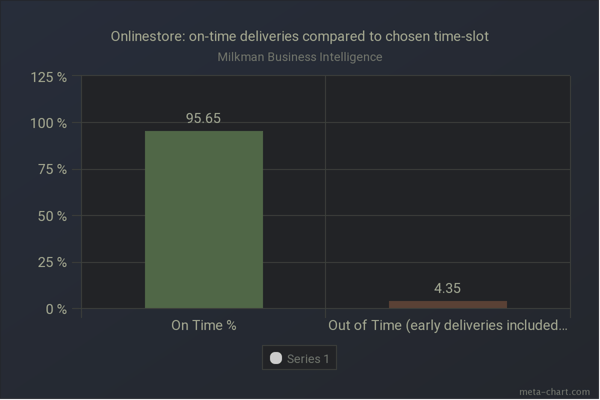 "Between saving, speed and precision I choose the latter. I believe that the user must be able to choose and what we're doing, through you, is to guarantee them a choice. He didn't have it before. The shops told him: this is what we offer and what you can expect. Today we can say: we offer you this, but you also have this. It is he who decides, based on his needs, the service he deems best and the right price. When there is freedom of choice and services are optimal, I believe it's a win win".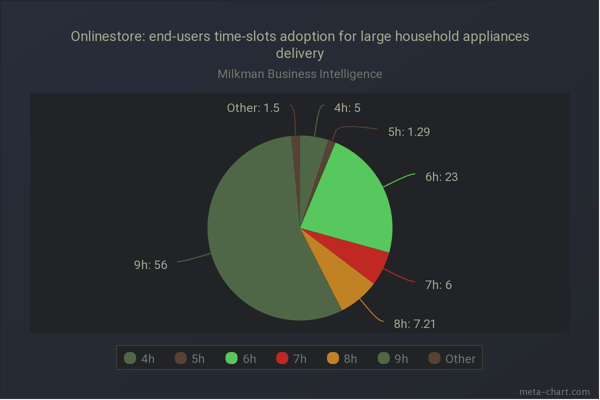 "We are in a phase where the user has two types of mentality: demanding or less demanding. Saver or spender. By satisfying both types we made Bingo!".
"Great service, custom programmable delivery for a reasonable price, absolutely recommended" 07/17/2019