UK shoppers spent £1.1bn online on Black Friday, 36% more than last year (source: Experian-IMRG). In Italy amazon.it recorded its best day ever, with over 600.000 items ordered.
Two trends emerged with unabashed insolence:
1) online shopping won over street retail;
2) Black Friday and Cyber Monday are not days anymore, they're mutating into a week (sales started on Thanksgiving night and went on well over Tuesday) that will soon become a month.

Let's face it: the name Black Friday has an ominous sound. Shopping should be a cheerful experience but sometimes it's not. Especially if you have to wait for sales or otherwise you cannot afford to buy something you desire, or need.
Black as the night, or as the bruises of those who fight for a tv set or a toy. There's a site: blackfridaydeathcount.com, that keeps track of fatal and near fatal incidents occurred during the rush. The toll is seven dead and tens of injuries. It includes a gunfight, several stampedes, people pepper-spraying each other and other amenities.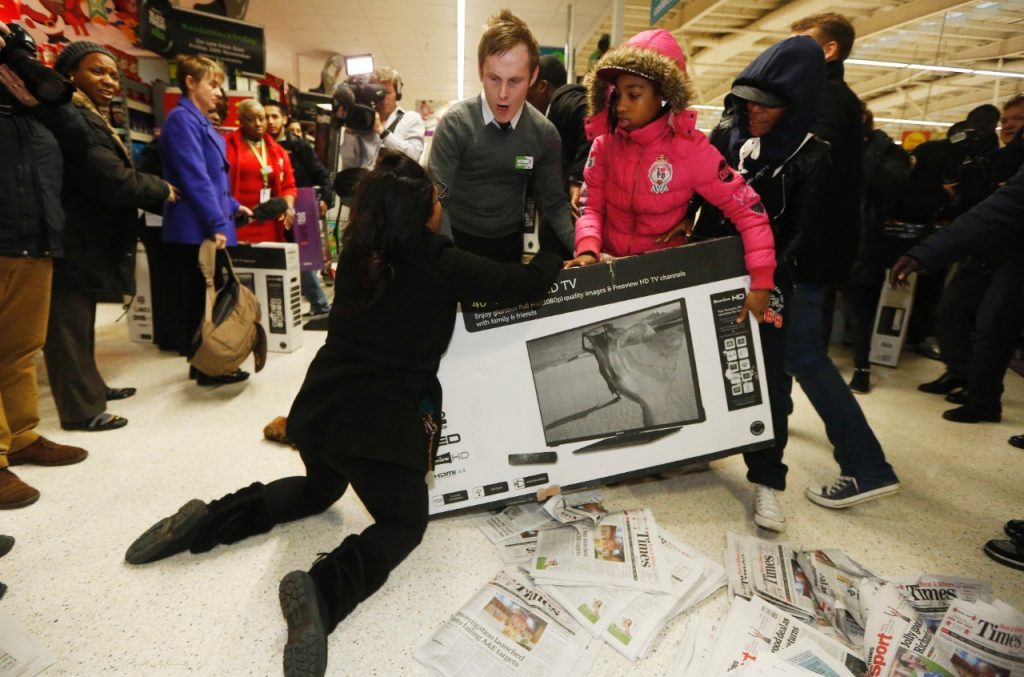 Black Friday kind of created itself. It's the day in which items bought on credit were finally sold, so the stores' finances went from "red" back to "black". It falls on the second day of the long Thanksgiving weekend, when families, after the celebration and having cashed the last check before Christmas, take advantage of the work-break to start fulfilling wish lists.
In (not so) recent times, online shops, made angry by the brick'n'mortar success during Black Friday, noticed that a lot of people, when the Internet was slow and not in every household, liked to buy stuff online the next monday, from the office's computer. So they invented Cyber Monday. And then took over Black Friday, just in case. No casualties there but many crashed websites and a tsunami of deliveries that sometimes brings to their knees even the most seasoned couriers.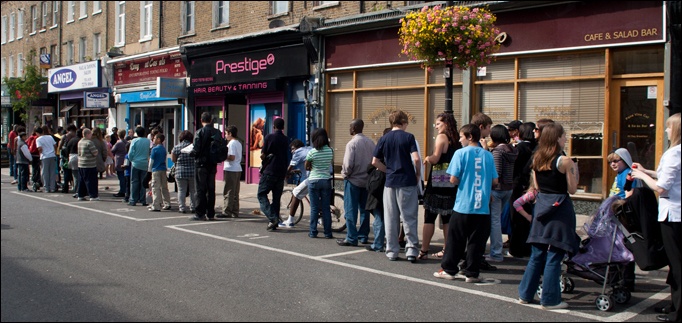 e-Commerce should point towards a steady workload throughout the year. Peaks are expensive: first you have to discount what you sell, then you must ship it. In case you didn't know: same-day deliveries are not only a logistic nightmare but also a painful deal for the retailers who offer them. Consider Argos: it went for same-day all over the UK and suffered crashes and incapability to keep his promise. Thousands of enraged customers won't be back for a second round. Ouch.
So: pros (the clearing of unsold stocks, the spike in brand awareness, etc.) and cons (social and logistical) are locked in a wrestling match. To the point that some players are backing out, namely the Wal-Mart's owned Asda, who helped introduce Black Friday in the UK, and this year refused to make its customers suffer again the queues and fights of 2014.
How much of an opportunity Black Friday and Cyber Monday are?
Who's the real winner of this very intense week?