Following up on our Amazon article, we now take a look at Alibaba. Alibaba, we believe, has positioned itself as a leader in global logistics services and through its investments and logistics subsidiary, Cainiao, could rival global integrators DHL, FedEx and UPS.
Alibaba Holdings' recent quarterly earnings for the period ending June 30, noted continued strong growth within its core commerce service, up over 60% to $10.4 billion. The company maintains a strong share of China's e-commerce market and is focused on expanding its share via its 'New Retail' strategy. In a nutshell, Alibaba's strategy basically connects the physical with the online. As simple as it may sound, it's not, but Alibaba's success can be seen in particular through its Hema Supermarket. With 48 Hema Supermarkets now open for business in China, these physical stores also serve as fulfillment facilities with deliveries made in as little as 30 minutes and in some areas such as Beijing and Shanghai, delivery is a 24 hour service. In addition, 60% of the sales in Hema stores are made via the Hema app and utilize facial recognition, while the other 40% are made in store.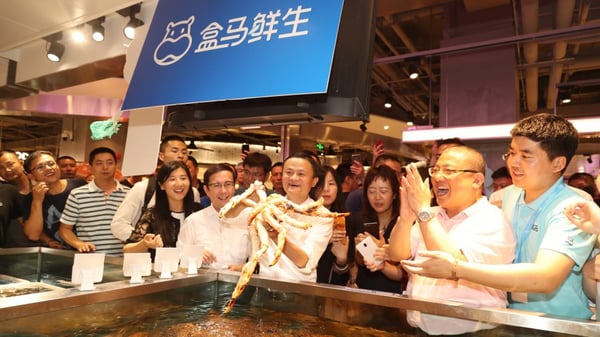 Representing a smaller percentage of its commerce services, the international commerce retail business is of particular focus for Alibaba. For the recent period ending June 30, revenue increased 64% to $652 million. Earlier this year, Alibaba and its logistics subsidiary, Cainiao, announced they would build their logistics and supply chain capabilities to be able to deliver anywhere in China within 24 hours and across the globe within 72 hours. This includes the establishment of five hubs in Hangzhou, Dubai, Kuala Lumpur, Liege and Moscow and also investment in smart logistics. According to Cargo Newswire, the hubs are intended to support the expansion of service 'Delivery in 5 days' of Cainiao, which hopes to grow from 30 to 100 cities in the world over the coming three years for its deliveries.
As part of this global strategy Cainiao also announced it will partner with Emirates SkyCargo to grow the Chinese online retail e-commerce giant's global logistics infrastructure. According to the announcement, Emirates SkyCargo will handle e-commerce shipments on behalf of Cainiao in the Middle East. Emirates SkyCargo's potential could not only link Asia to the Middle East but also the Middle East to Europe creating another transportation option.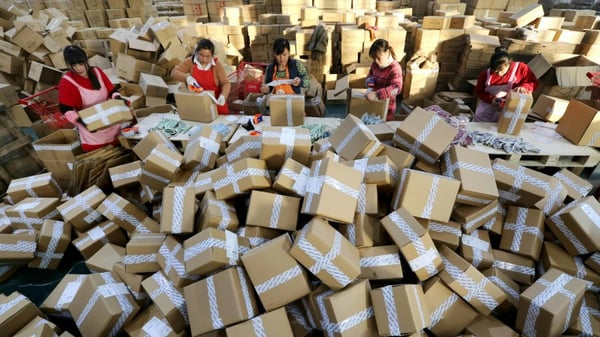 Despite an original announcement of five global hubs, a sixth hub was announced as Alibaba's Cainiao further announced it would form a joint venture with China National Aviation Corporation and YTO Express to build a logistics center at Hong Kong Airport. Cainiao will take a controlling stake of 51% in the joint venture. As described by the South China Morning Post, the facility is expected to begin operations in 2023, and will have a gross floor area of 380,000 square meters and the capacity to handle "tens of millions of parcels" annually. At full operating capacity, the center will add 1.7 million tons of cargo volume per annum to HKIA. It will also come with automated warehousing and temperature-control solutions, and will include an air cargo processing center, a sorting center and a fulfillment center.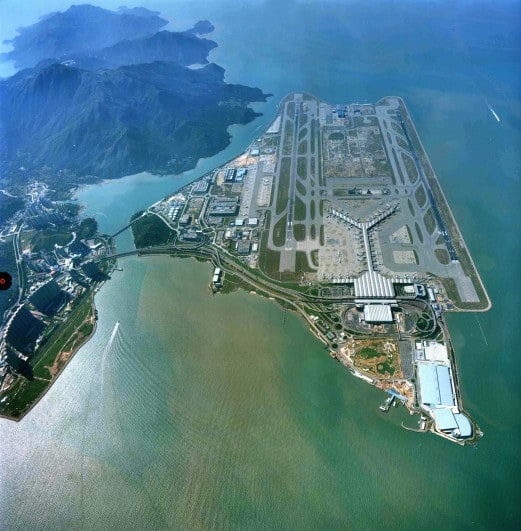 Meanwhile, Singapore Airlines and Alibaba announced an interesting partnership that spans across travel, logistics and cloud services. The airline will join Cainiao for Chinese domestic services as well as international needs and will also gain access to more than 600 million mobile users who are active on Alibaba's e-commerce platforms. According to Singapore Airlines, "Through Alibaba Group's advanced digital assets and keen insights of Chinese consumer behavior, we will be able to better understand the needs of our customers and develop more innovative travel solutions to help them explore the world."
All of these announcements look like that of a global logistics provider but not one in the traditional sense. Buying and selling of goods and services, fulfillment and delivery are all done under one broad umbrella. The transportation may be done by a partner but the heartbeat is all Alibaba as it controls the strategy and most importantly the data.